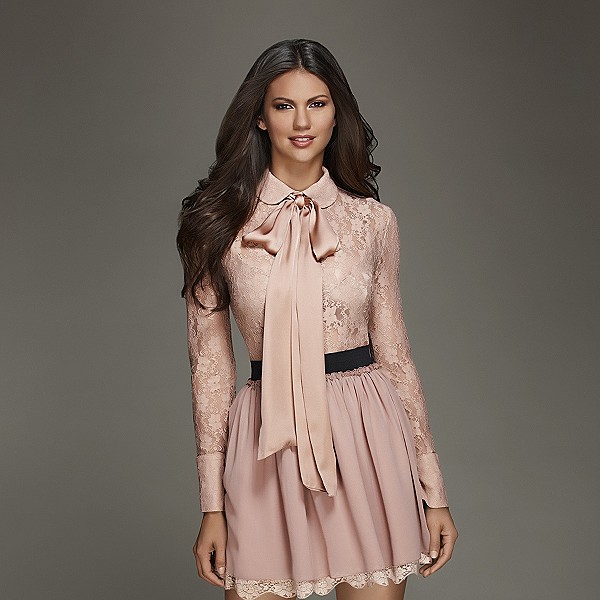 Kardashian Kollection Women's Lace Button Up Shirt With Oversized Neck Bow
The Kardashians are known for their signature style, but if you have checked out the stuff that they have on QVC and Sears you might not see what all the hype is about. For some reason, the clothing just looks cheap, but at high price.
Well, while surfing my favorite blogs, I came across a cute, sophisticated lace shirt. I had to know where it came from. And to my surprise it was from the Kardashian Kollection from Sears! Just to let ya'll know I have really been feeling Sears and K-Mart lately--cheap and fashionable.
This particular shirt I had
never
seen in stores. But I absolutely have to have in the nude color. I can just see the styling options now. Hopefully I will get it for Christmas...
Price: $56.99
Sizes: L-XL (as of 12/12/2011)
Colors: Black or Nude
Love the Shirt, wanna get it? Shop Sears
Here
.